Death of Frederic Fourgeaud, Mash Motorcycles's Founder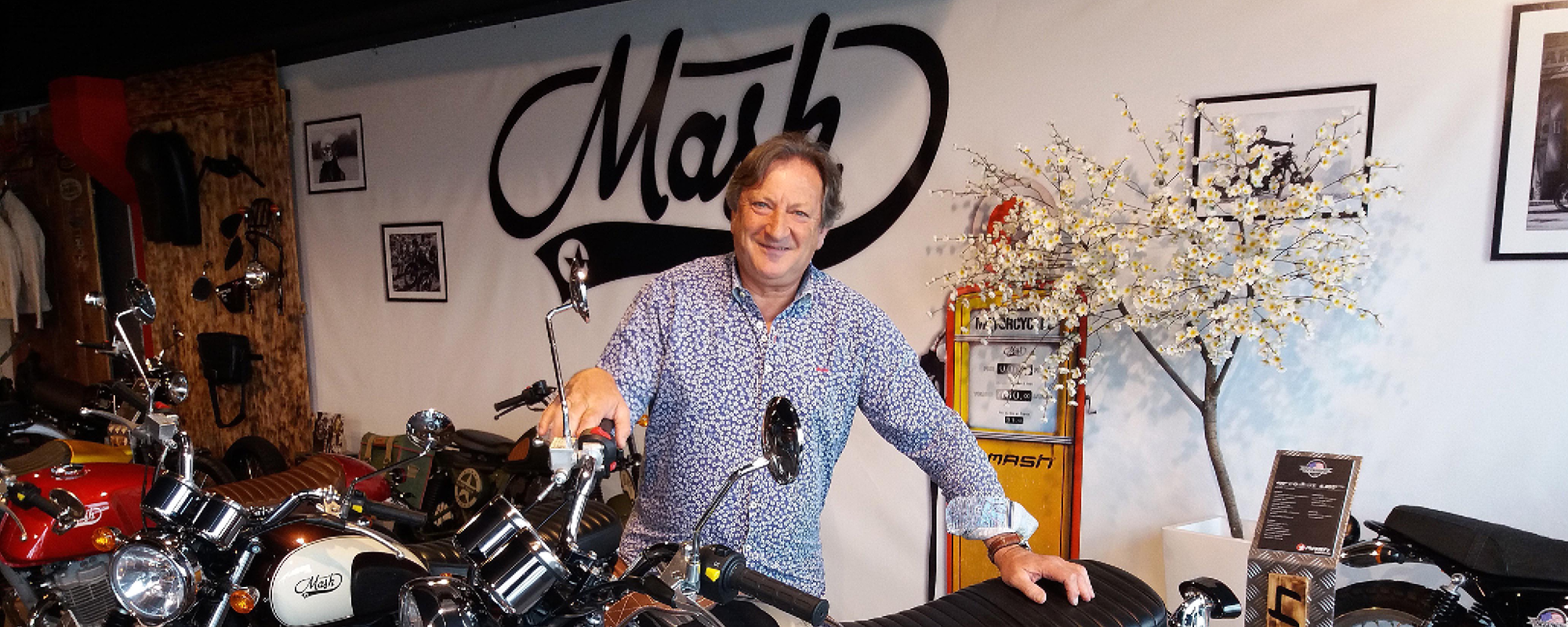 It is with great sadness and emotion that we announce the sudden death of Frederic Fourgeaud at the age of 68.
SIMA's CEO (Société d'Importation de Motos et d'Accessoires) and founder of Mash Motorcycles in 2012, Frédéric left us brutally late Saturday afternoon the 18th March following a mechanical accident in his workshop.
We convey our deepest condolences to his sons, Jules and Hugues, his family, relatives and indeed all the people who crossed the path of this passionate and genuine man.
His funeral will take place on Thursday, March 23 at 1pm in the Church of Villeneuve de Berg (07).
This dreadful event took place after Frédéric Fourgeaud decided to return as the President of Sima, only 8 months after leaving the Company, to take advantage of his well earned retirement and enjoy life to the full.
Mechanic, pilot, entrepreneur and businessman, he was a passionate man and commanded respect.
Despite this sudden departure and the void, he will leave with the entire Sima staff, the entire team will continue to uphold the values he defended throughout his life.